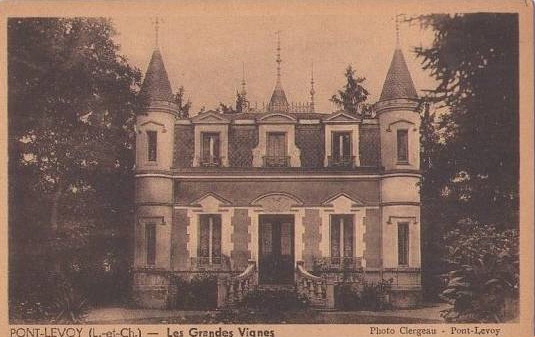 In the heart of the region of Touraine, in between the rivers Loire and Cher (the Vallée de la Loire), the property " Les Grandes Vignes" is located within a park 5,5 ha large, closed by old external. Less than 1 kilometre distance, one can find the small village of Pontlevoy, with its historical Abbey of Pontlevoy, patrimony of France. In this property, several buildings have been constructed, long time ago: first of all, a small castle, in Touraine style, where the owners presently live.
We can also find one small "hunter's house" and old stables. Last, but not least, an ancient wine making facility, where, some centuries ago, the monks of the Abbey de Pontlevoy used to make wine (that's what people say…). With grapes which existed in the property itself. This old building has been completely restored (respecting the prevailing architecture) and there the owners have implemented a guesthouse, "Le Pressoir", with all the comfort needed for "de luxe guests".
Two suites, two apartments and one family suite (with two independent bedrooms) are available in this park, where one can walk, relax and even see some of the animals which have decided (by their own) to leave here: pheasants, squirrels, wild rabbits, some small mammals and different types of birds.
A large living room (where people used to press grapes) has been installed, for breakfast, lecture and tasting of the excellent Touraine wines.
Spoken languages :
English, French, Spanish, Portuguese and German.
Opening season :
From Easter to the end ofOctober.
IMPORTANT :
The precise opening and closing dates of "Le Pressoir" are available in the section, "NEWS", of this Internet site.